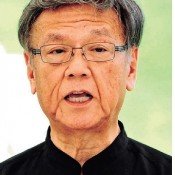 June 23, 2015 Ryukyu Shimpo
June 23 has come for the 70th time.
One of the most ferocious land battles in history occurred in our homeland of Okinawa. More than 200,000 precious lives were sacrificed. We will never be able to forget the sadness of losing our loved ones; our family and...