Archive for the Performing arts and culture Category
Recent News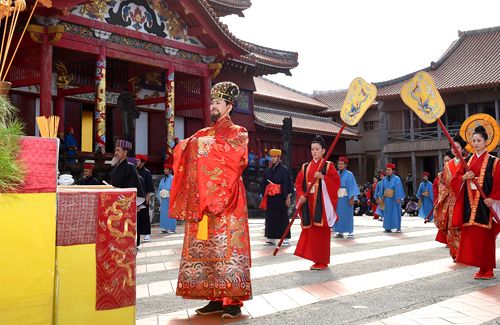 January 3, 2017 Ryukyu Shimpo
On January 1, the annual New Year's banquet began at Shurijo Castle Park in Naha, Okinawa. The event is held every year from January 1 to 3.
The Chouhaiokishiki, or Imperial Court New Year's morning ceremony from the Ryukyu Kingdom era, was held on January 1 and 2. The ritual consisted of three parts.
The spectacular event attracted many tourists and families.
At Ninufanu-unufe, the first part of the event, a man playing the role...