Nakijin Agu pigs may disappear and they need your help
May 24, 2020 Ryukyu Shimpo
By Takahiro Kina
Nakijin, Okinawa—The Nakijin Agu pork may disappear as sales have been disrupted by the novel coronavirus outbreak and its producer faces a business crisis. Nakijin Agu is said to be the only breed of pigs native to Okinawa, and unlike other Agu breeds, has a lineage originating in Asia. Founded 20 years ago to preserve the Nakijin Agu breed as a biological resource, the Nakijin Agu Agricultural Production Cooperative (chaired by Masaru Takada) says the swine fever outbreak followed by the coronavirus pandemic affected demand from local and outside hotels, causing a sharp drop in revenue.
Most commonly-consumed improved breeds of hogs mature to market weight at 6 months of age, but Nakijin Agu pigs are shipped at 18 months. Nakijin Agu pigs are also very expensive to raise, as they are fed premium feed like rice, locally produced dried tuna powder, and awamori mash vinegar, instead of genetically modified corn or soybeans. Its premium-quality,
Takada, who is currently raising 354 pigs, explained: "Preserving the Nakijin Agu breed is made possible by consumer demand." He said, "The business is in an impossible situation. The feed and maintenance costs have piled up during the pandemic, and the breed is currently facing extinction."
Takada made some emergency sales in April to make cash for feed, however it was not enough to revive the business.
He has created a crowdfunding page online, where he hopes to raise 6 million yen.
Takada said, "I hope to overcome this difficulty somehow; it's not just about the business, it's also about saving a piece of culture and a biological resource. Producers cannot preserve a breed alone, we need people to support us by consuming them."
Scan the QR code below to make a donation today.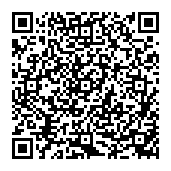 (English translation by T&CT and Monica Shingaki)
Previous Article:
Schools reopen in Okinawa
Next Article:
Strengthen your immune system with radio karate along with a Naha Tomari Elementary school teacher
[Similar Articles
]