24th Chubu Time Prediction Race held in Okinawa
November 18, 2013 Ryukyu Shimpo
The 24th Chubu Time Prediction Race was held at the Okinawa Comprehensive Athletic Park in Okinawa City on November 17.
About 3,800 people from among 4,232 applicants took part in the four categories of 20, 10, 5 and 3 kilometer races, with 3,756 people finishing. About 98 percent of the participants completed the distance they had registered for.
In the 20 kilometer race, a prize was awarded to one person for matching their predicted time.
The race accommodated athletes trying to improve personal best times, families with young children and the elderly. Wheelchair runners also participated at their own pace.
Volunteers who supplied water and local residents standing along the roadside cheered the runners along, adding excitement to the event.
(English translation by T&CT, Mark Ealey)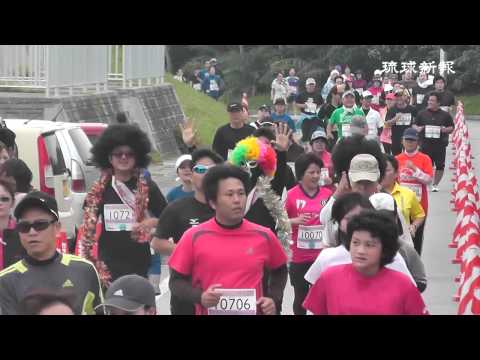 Go To Video
Pros of buying Viagra online:
Wondering why you should buy Viagra online at all? Okay with your current routine that requires regular visits to your doctor in order to get and renew your prescription? Well, looks like you don't really know what you're missing. Read on – there's more to ordering Viagra over the Internet than meets the eye.
Previous Article:
All Japan Abstinence Federation marks 50th anniversary in Okinawa
Next Article:
Unai appraised for Okinawan theater performance in Hawaii
[Similar Articles
]