Rainy season in Okinawa ends early
June 14, 2013 Ryukyu Shimpo
The Okinawa Meteorological Observatory announced on June 14 that the rainy season in Okinawa has ended.
The rainy season in the region usually continues until around on June 23, so it has ended nine day earlier than usual.
This year, the Okinawa region's rainy season started on May 14 and lasted for 31 days, which is the fifth shortest season since data began to be collected in 1951.
(English translation by T&CT, Mark Ealey)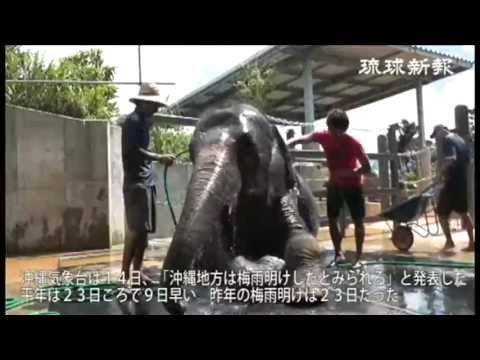 Go To Video
Previous Article:
Legendary Okinawan boxing trainer closes gym
Next Article:
Daughter of war victims from abroad joins plaintiffs in Nuchidu-Takara lawsuit
[Similar Articles
]