Ryan Fisher comes out top in the Ishigaki Triathlon World Cup
April 15, 2013 Taichi Hirayasu of Ryukyu Shimpo
 
The Ishigaki ITU Triathlon World Cup 2013 and Ishigaki Triathlon 2013 were held on Ishigaki Island on April 14. The two events were co-organized by Ishigaki City, the Triathlon Union, Ryukyu Shimpo, Okinawa Television Broadcasting Co., Ltd. and Nikkan Sports News. In the women's World Cup race, Ai Ueda (Shaklee, Greentower, Inage Inter), Yuka Sato (Toshin Partners, Team Ken's) and Juri Ide (Toshin Partners, Team Ken's) dominated the top results. In the men's World Cup race, Ryan Fisher, who showed his strength in the run, won his first victory. Among the Japanese athletes, Ryosuke Yamamoto (Kitajima Aquatics) came in 6th, and Yuichi Hosoda (Tokushima Triathlon Association) ranked 8th. In the Ishigaki Triathlon, Kanji Kuwabara and Keiko Tanaka who both belong to Team Goya won the top prize of their age group in the men's and women's races. A total of 1106 people took part in the age group race, and 1029 people completed the full distance. Some 137 groups participated in the relay race, with 127 groups managing to complete the whole distance.
In the World Cup Section, Fisher overwhelmingly triumphed over Keane by one minute.
Ryan Fisher (Australia), who won his first victory, seemed greatly relieved when he finished the race. In the adverse conditions of muddy roads and rain during the bike section, many athletes fell over. It was a tough competition in which seven athletes dropped out. "It was dangerous unless I was careful, so I tried to stay focused until the very end," Fisher, recalled with a smile.
In the swim, he was well positioned to take the lead from the opening lap. Then he kept up the pace on the bike. He said, "I went well today. I was really careful to avoid slipping." Fisher stayed sharp as many people fell off their bikes.
Going into the run, Fisher showed his strength. In the opening part of the run, Dan Wilson, who is also from Australia, kept up with Fisher in second place but Fisher said, "I thought I would come out ahead if we got into arm wrestle." Fisher gradually left Wilson behind and had established a large lead by the end of the race. In the end he beat Bryan Keane (Ireland) by nearly one minute.
Fisher, who took part in the Ishigaki Triathlon World Cup two years ago, said, "This is a special tournament for me." With his first victory crown secured, he said, "It is a special victory, and I'm happy to manage this good result."
(English translation by T&CT, Lima Tokumori and Mark Ealey)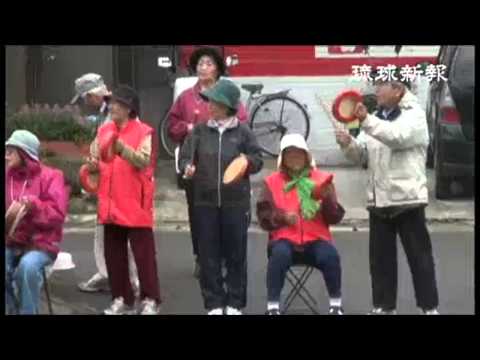 Go To Video
Previous Article:
Government will not appeal against the ruling on the death of SDF member from Okinawa
Next Article:
OPG asks government to correct land reclamation application
[Similar Articles
]