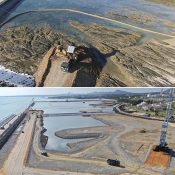 December 14, 2019 Ryukyu Shimpo
December 14 marks one year from the day that the government started dumping soil into the bay for the new base construction in Henoko, Nago.
In the past year, roughly 1% of the total soil required for the land reclamation project has been filled in. Going...