What the actor Shogen wants to tell the world about Okinawa with his movie, "Kokoro, Odoru"
May 10, 2017 Ryukyu Shimpo
By Hiroko Sato
"'We want to send a message to the world from Okinawa.' The movie was created by a group with this mindset."
Okinawan-born actor Shogen's face may have imposing, lofty features, but in an instant it can change into a warm smile. The 38 year-old actor is based in Tokyo, and has a career that reaches far and wide, appearing in movies and dramas both in Japan and abroad.
When he begins talking about the feature-length film "Kokoro, Odoru," (Directed by Tsukasa Kishimoto), which was shot on Zamami Island, he visibly lights up.
We talked about the must-see film he "poured everything possible into," his thoughts on Okinawa, and his future ambitions.
The underlying theme for Omnibus Vol. 3 is "parents and children"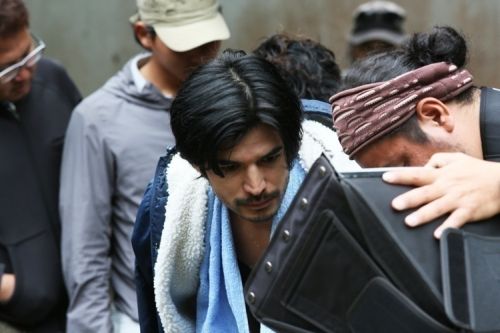 In the movie "Kokoro, Odoru," you play the main character, Yuhi. In the role, you are the son of Hana Hanashiro, played by Taeko Yoshida. What is Yuhi like?
He is an upstanding guy, and terrified of any wrongdoing. He is also very moody, and sometimes makes others angry. However, I think he can also be goofy at times, and loves mischief. I think he resembles myself to an extent. So, there is a good amount of myself in the performance.
This is an expansion of the short film "Kokoro, Odoru Kerama Blue" shot in 2015. Were you mindful of this when filming?
The short film was about 30 minutes in in length, and it was very fast-paced with strong comedic elements. For the feature-length film, we were able to dig into Yuhi's background more. During the short film, I felt that Yuhi's family environment was one where he grew up without his parents, and this fueled the character creation for the longer film as well.
That connects to the theme of the movie, right?
The movie is an omnibus of 3 intersecting episodes, and the theme running through all three parts is "parents and children." A husband and wife bringing new life into the world, parents who have become estranged from their child, and a parent-child relationship with no blood connection… the movie depicts a variety of familial relationships.
For example, the second story is an episode where Yuhi's childhood friend leaves behind their son to go the "mainland," however in the end they return to the island to re-start their life for the sake of their child. However, Yuhi himself was raised by his grandmother. I wonder how Yuhi feels about his childhood friend…
In a way, I feel the movie we made has the audience following Yuhi, and has them thinking "What if I were him," as he meets with the different characters in the movie.
Nevertheless, since the director, Kishimoto, wrote an outstanding script filled with humor, I gave a lot of importance to that worldview.
Including the short film, this is your second time filming on Zamami Island. What impression did the island leave on you?
The island was a lot more welcome than the last time (laughs). I think they really cared about the short film, which made me very happy. So, we progressed with shooting with many thanks to the people of the island.
Actually, the director is a rain bringer (laughs)! For over two weeks of shooting, we had terrible weather, and it was even a downpour when we needed sunny weather the most. It made us follow a very strange shooting schedule.
What did you like about Zamami?
Since I had to concentrate during shooting, I wasn't very aware of my surroundings, however on a day off I went jogging by myself around the island. Being in the middle of nature, the color of the ocean of course, and the color and fragrance of the trees and grass made me think, "Ah, I'm glad I came to Zamami."
The identity is "Okinawa"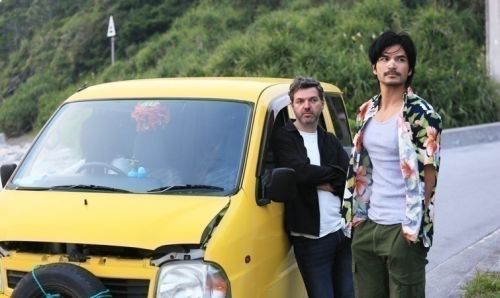 Changing topics, starting with an active modeling career in Paris and London, you have studied acting in New York, and recently appeared in a television drama in Malaysia, meaning your career has ranged far and wide from its base in Tokyo. How have you held on to your Okinawan roots?
Whenever I am asked where I am from when working abroad, I answer "Okinawa." Of course, while Okinawa is part of Japan, in my heart I strongly identify as Okinawan first, and Japanese second. I still meet people who do not know Okinawa, and I take that chance to tell them how marvelous it is.
Okinawa, of course, has a fabulous ocean and natural environment, but it also has a unique culture that has been passed down from the Ryukyu-Kingdom era. When I talk with young actors from mainland Japan, there are still many who do not even know that until Okinawa was handed back to Japan from America in 1972, Okinawa used the U.S. dollar. It makes me think that I'm getting old (laughs).
What is different with working in Okinawa from working in Tokyo or abroad?
The smell is different. This is where I grew up until I was 18. The smell of the ocean, the smell of foliage after rain… Since it connects me to the memories of my youth, I not only feel nostalgic, but it brings up a lot of different emotions.
I want to show Okinawa to the world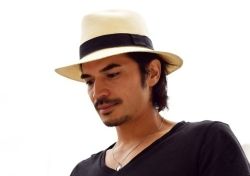 What kind of a movie is "Kokoro, Odoru" to you?
With the unity of an Okinawan director, Okinawan producer, and Okinawan staff, this movie was made with a lot of love. I also helped in creating the script. Truly, we poured everything we possibly could into this Okinawa-made movie.
Tell me about your goals and ambitions from now.
It has been true up until now, but when I leave Okinawa it is the same whether I am in Japan or abroad. The only difference for me is whether I am "on the island" or "off the island." As long as I am needed, I want to put all my efforts into acting.
Through "Kokoro, Odoru," I was able to meet many people who want to show Okinawa to the world. Right now I am based in Tokyo, however I am looking for ways to showcase Okinawa. I think it would be good for Okinawa to branch out into Asia. Recently there have been a lot more opportunities for collaboration with Southeast Asia. This is because one of my strongpoints is acting in English.
In particular, I want as many people as possible to see "Kokoro, Odoru."
Shogen and director Tsukasa Kishimoto wrapped the filming in March, and as of May are in the final stages of editing. After debuting in film festivals, they are looking to release the movie in Okinawa in summer, 2018.
In order to screen the movie in Okinawa, followed by screenings throughout Japan, the movie makers are calling for support to host a premier in Okinawa using the YUIMA crowdfunding platform (https://yuima-okinawa.jp/) for details click here.
Shogen's Profile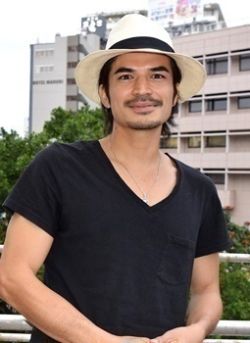 After graduating university, Shogen backpacked through over 40 countries while modeling in Paris, Milan, and London. In 2004, he returned to Japan and started acting at age 25.
In 2005, he debuted in the film "Habu to genkotsu" which depicted post-war Okinawa. He played the main character, a sanshin player, and was nominated at the 20th Tokyo International Film festival. He continued to mainly work in film, but in 2008 met a method actor, and the strong impression made on him led him to decide to study acting in New York, and traveled there the following year. There, he studied under teachers such as Nicole Kidman's private coaches Susan Batson and Roberta Wallch. In 2010 he was selected to CNN's "Tokyo Hot List: 20 people to watch in 2010," after appearing in a "Seven Samurai" remake and a JT Sven Stars advertisement, which got rave reviews.
(English translation by T&CT and Sam Grieb)
Previous Article:
Bird Week: protecting young ones with parental love
Next Article:
UN forum Asia delegates declare Japan ignores Okinawans' indigenous rights in building new base
[Similar Articles
]