[Extra] Japanese government files to override Okinawa governor's rejection to build new US base in Henoko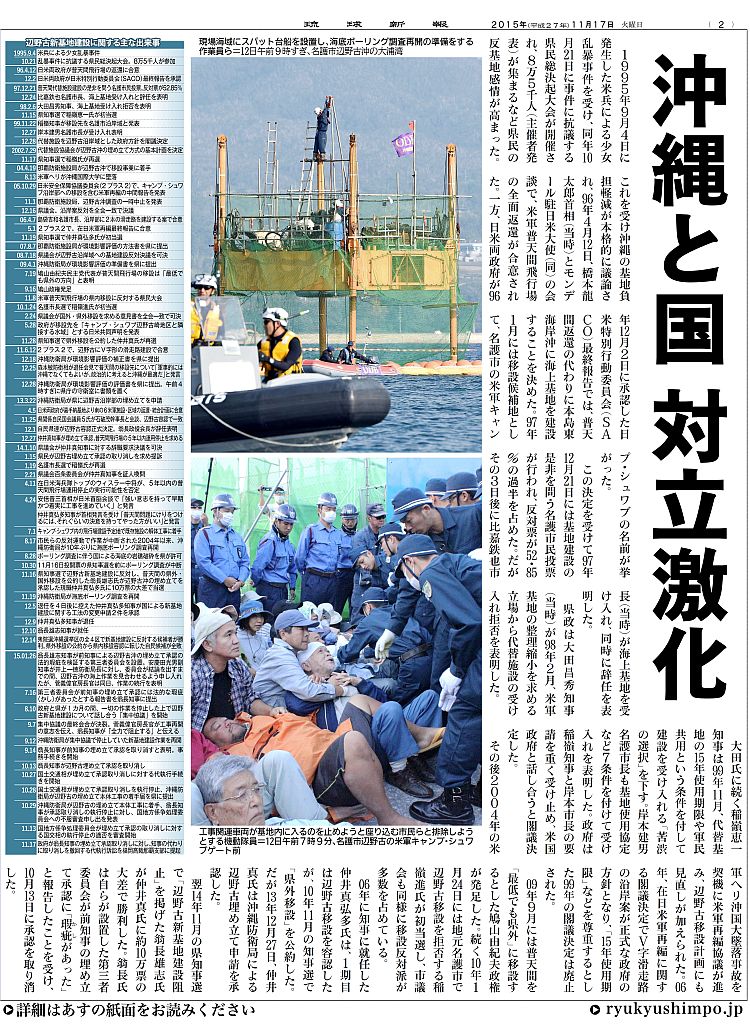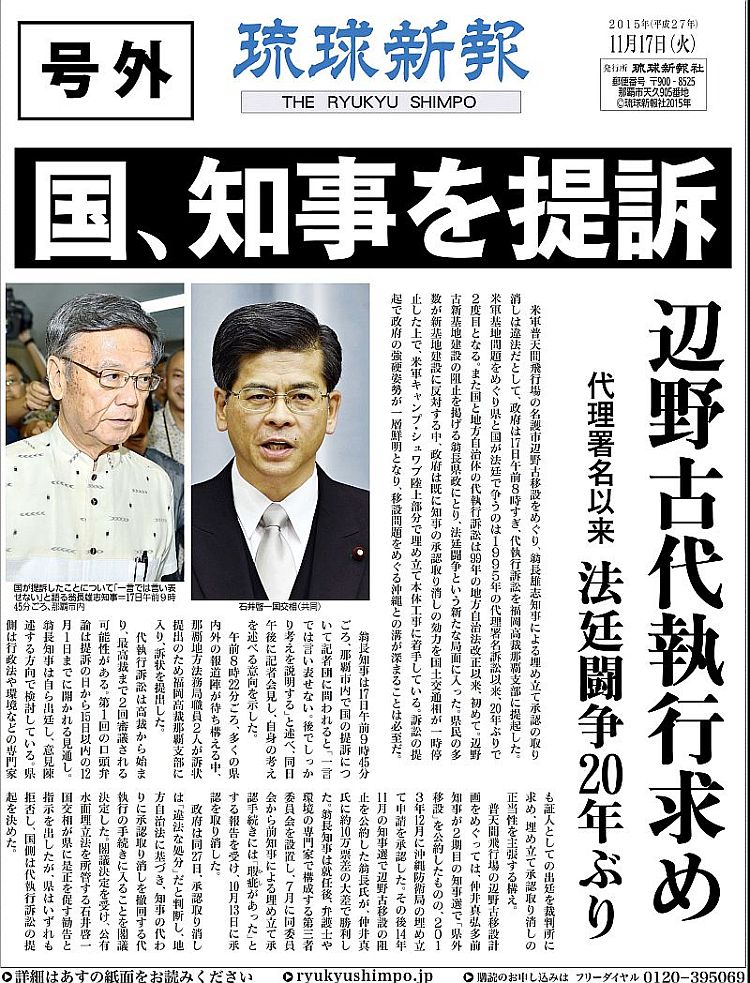 November 17, 2015 Ryukyu Shimpo
On the morning of November 17, the national government of Japan lodged a suit with the Naha branch of the Fukuoka High Court to override local government decisions, alleging Governor Takeshi Onaga's revocation of a landfill order is an illegal administrative action. The governments of Japan and the United States plan to relocate U.S. Marine Corp Air Station Futenma to new facilities to be built in the Henoko area, including at Camp Schwab and Oura Bay.
This is the second legal face-off between the national and Okinawa governments over the military base issue since 1995 when the then-governor, Masahide Ota, refused orders to force landowners to renew leases with the U.S. military and was subsequently sued by the prime minister.
It is the first time the central government has filed to override a local government's decisions since the Local Autonomy Law was amended in 1999.
The Onaga administration, pledging to block construction of the base in Henoko, has entered a new, tough phase to win a legal fight against the national government.
The legality of the Okinawa governor's revocation of the landfill permit will be contested in the court.
The first oral argument will be held by December 1 under the Local Government Act.
At 8:22 a.m. on November 17, Naha District Legal Affairs Bureau's officers submitted a court document amid reporters awaiting their arrival at the Naha branch of the Fukuoka High Court.
(English translation by T&CT)

Click to enlarge (PDF file, 910KB)


Click to enlarge (PDF file, 768KB)

Previous Article:
Italian consul general visits Okinawa to deepen economic and tourism ties
Next Article:
All Okinawa Council delegation to US meets with citizens' groups, conveys opposition to base construction
[Similar Articles
]