Typhoon No.9 rips through Okinawa in 46 hours injuring 51 people cutting power to 100000 households
August 7, 2011 Ryukyu Shimpo
As of 10:00pm on August 6, Typhoon No. 9 is out over the East China Sea, heading north-northwest away from the Okinawa region at 15 kilometers per hour. It left the main island of Okinawa shortly after noon yesterday and Kumejima just after at 1:00pm the same day, thereby releasing them from the area experiencing 25-meter per second winds. From the afternoon of August 4, the main island region was battered by the typhoon for almost 46 hours. According to regional fire departments and the Disaster and Crisis Management Division of the Okinawa Prefectural Government, 51 people suffered either minor or serious injuries, and as of 11:00pm on August 6, power to about 99000 households had been cut. The power outage for about 17000 households still continued as of midnight August 7.
A mudslide occurred along the prefectural road No. 72 in Gogayama, Nakijin Village, at about 12:20am on August 6 with part of the mountain surface about 30 meters high and over 20 meters wide collapsing to block the road. Keiko Iha, a 92 year-old woman who took refuge in the community center, said, "I was scared that the mud slide was getting close to my house."
The northern area of the main island experienced record levels of torrential rain. In the Jahana district, the total amount of rainfall during the period from 11:00am August 3 to 11:00pm August 6 exceeded about 700mm, the equivalent of one-third of the total annual rainfall. In Miyazato, Nago City, Taira, Higashi Village and other areas, the deluge surpassed the previously observed record rainfall for a 24-hour period.
As of 6:00pm on August 6, telephone and Internet connection difficulties were reported for 1500 users in the prefecture. The NTT West Okinawa branch speculates that the number of failures will exceed 10000. The Okinawa branch has deployed 250 people, including the members from other branches of Kyushu areas, working on recovery support, on and after August 7.
This is the second time that the main island of the Okinawa region has been caught up in the storm band of a typhoon for more than 40 hours. The first occasion was with Typhoon No. 16, in September 2001, when there were 53 hours of storm conditions.
(English Translation by T&CT, Mark Ealey)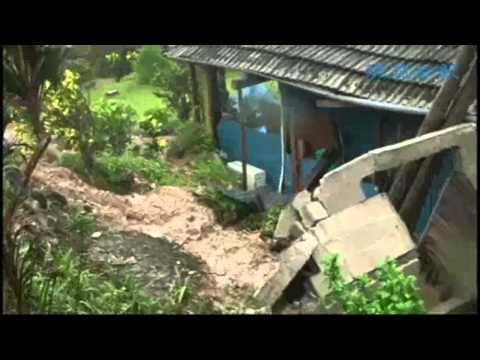 Go To Video
Previous Article:
Children from Fukushima and Okinawa release baby loggerhead turtles
Next Article:
Quartz fragments and human remains excavated at Sakitari Cave, Tamagusuku, Nanjo City
[Similar Articles
]