Shinugu – an animistic festival for a good crop and perfect health
August 1, 2011 Ryukyu Shimpo
Shinugu, which is designated as a significant intangible folk cultural asset of Japan, was carried out in Ada, Kunigami Village on July 31.
Including rituals such as yamanubui, in which men crowned with grassy headwear and covered with leaves go into the jungle to undergo a purification ceremony, and ushindeku, in which only women do the dancing, the participants prayed for a good crop and perfect health in their region. The village was abuzz with many people both from within the region and from outside.
The yamanubui started around noon with the men climbing up a mountain from three different locations before expressing their appreciation to the god of the mountain and the god of the sea, and then praying for a rich harvest. They chanted "E-he-ho-i (yo-ho)" as they climbed down the mountain, carrying out a purification ceremony as they went.
They then made their way through the village from where they marched to the beach, where once again they prayed to the god of the mountain and the god of the sea.
In the evening, the participants prayed for a year of good harvests, performing various dances such as the yahariko, in which they perform the actions of a ship launching ceremony, the tankusatoyou, in which the participants mimic the motion of pulling up weeds, and ushindeku.
For shinugu, two different types of festival are carried out in alternate years. This year was the ufushinugu, the bigger festival, and next year will be the shinugungua, the smaller version.
(English Translation by T&CT, Mark Ealey)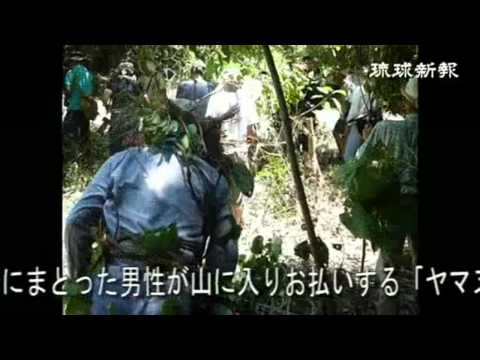 Go To Video



Previous Article:Tamaki wins the 11th Asian Karate-do Championship
Next Article:Consumer confidence among U.S. military personnel falls due to the strong yen

[Similar Articles]